Atlanta Falcons: 
Ford Partnership
I had the great opportunity to work with the Atlanta Falcons through a partnership with Team Detroit client Ford Motor Company. Over the span of three years I worked closely with the Falcons Marketing team along with Coach Mike Smith, Matt Ryan, John Abraham, and Tony Gonzalez.
The following executions helped coin the term "Defend the Dome" among Falcons fans here in Atlanta, so much in fact, the falcons adopted the slogan and even created a theme song of the same title. Executions included but were not limited to Defendthedome.com, player introduction videos, half-time shows, experiential pre-game show (falcons landing), interactive games, mobile guerrilla marketing, social integrations, and branded paraphernalia. 
My role was to act as PM, Event Coordinator, and Producer for every deliverable within this campaign.
 Player Introduction Video



Video played on the Jumbo trons prior to the players taking the field.  Used as a cue to fans that the game was about to begin.
Ultimate Fan
This branded 'ultimate fan' was a favorite among fans. He interacted with fans both pre and post all home games, posing for pictures, spreading team spirit, and helping to hyping the fans during tense moments in the game.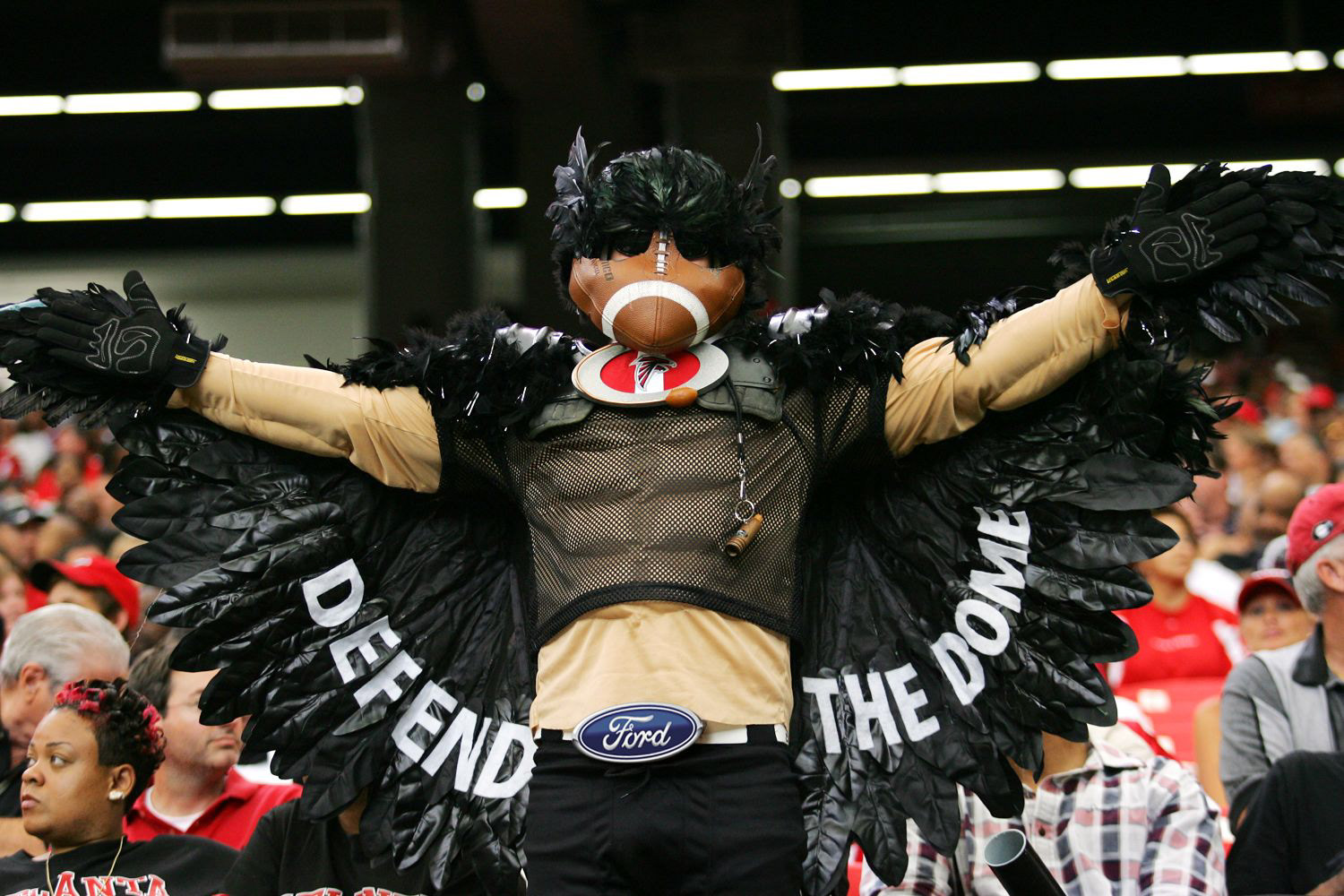 Halftime Show
While helping to coordinate many halftime shows, my favorite was my (at the time) favorite new artist Robin Thicke.  Through some strategic planning we were able to secure Mr.Thicke for one of the biggest games of the year (Bears vs Falcons). The performance was scheduled a day prior to his Atlanta concert date which indirectly provided additional media coverage and publicity.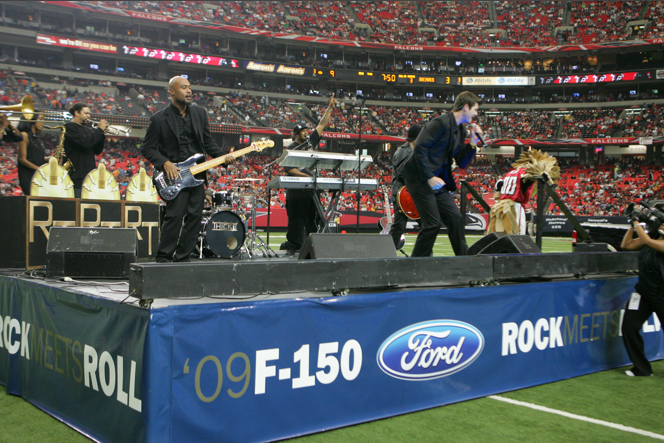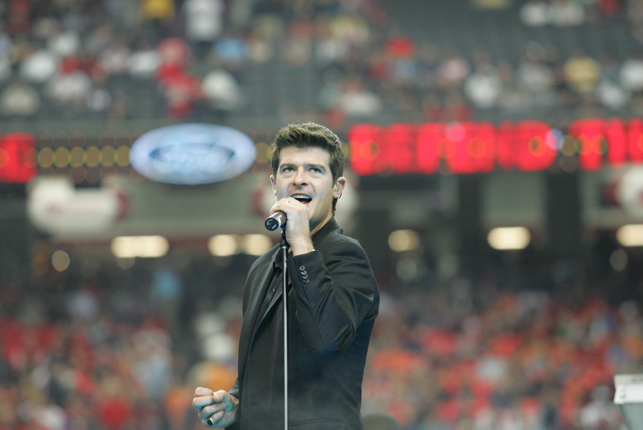 In-Dome Branding
We were tasked to come up with fan giveaways that also allowed for television viewing. Among rally towels, flags, and banners we also produced t-shirts and hard hats.  I was in charge of coordinating, printing, and distributing all of the elements that follow.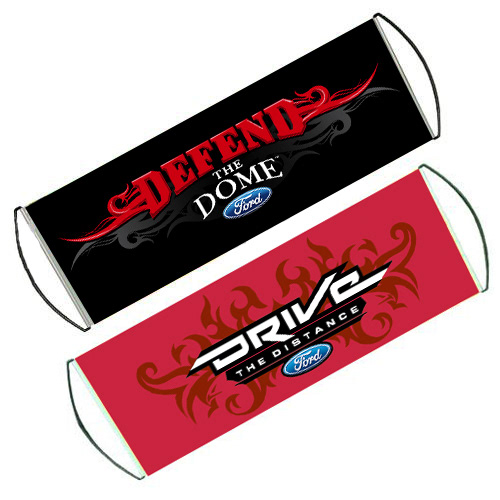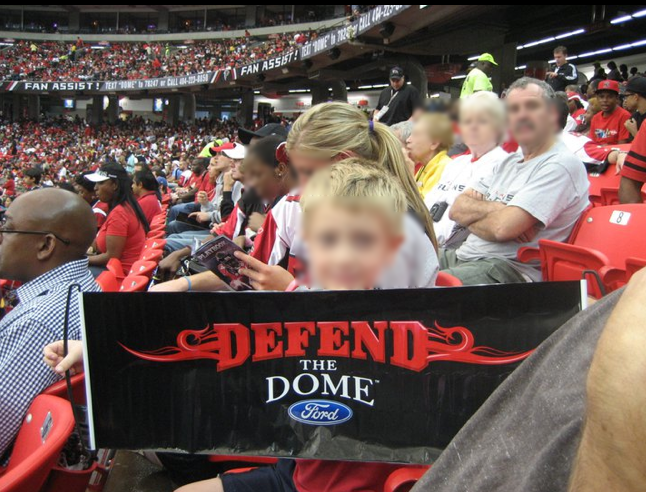 Interactive Games
    



Adding to the traditional football tackle game, which suited 'defend' in Defend the Dome, we needed something to also accompany 'drive' in our Drive the Distance slogan.  I was able to find an interactive game that allowed fans to compete for driving/running the distance while attached to a bungee cord and the winner won a Defend or Drive T-shirt.  Both games were a huge success among both adults and children whom arrived three hours prior to game time in order to partake in the fun and avoid the steadily increasing lines.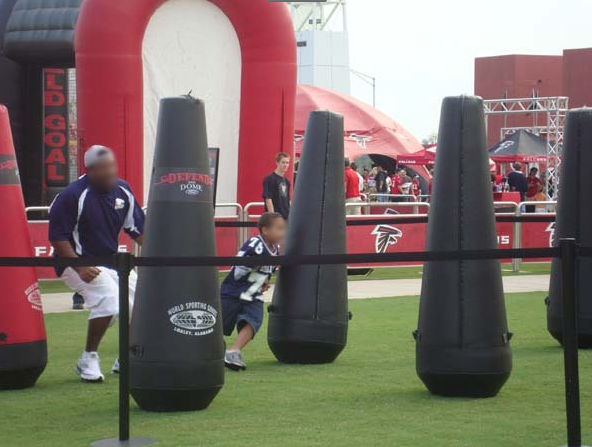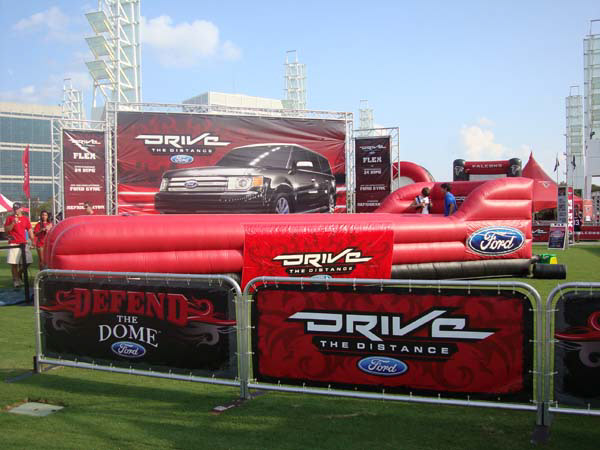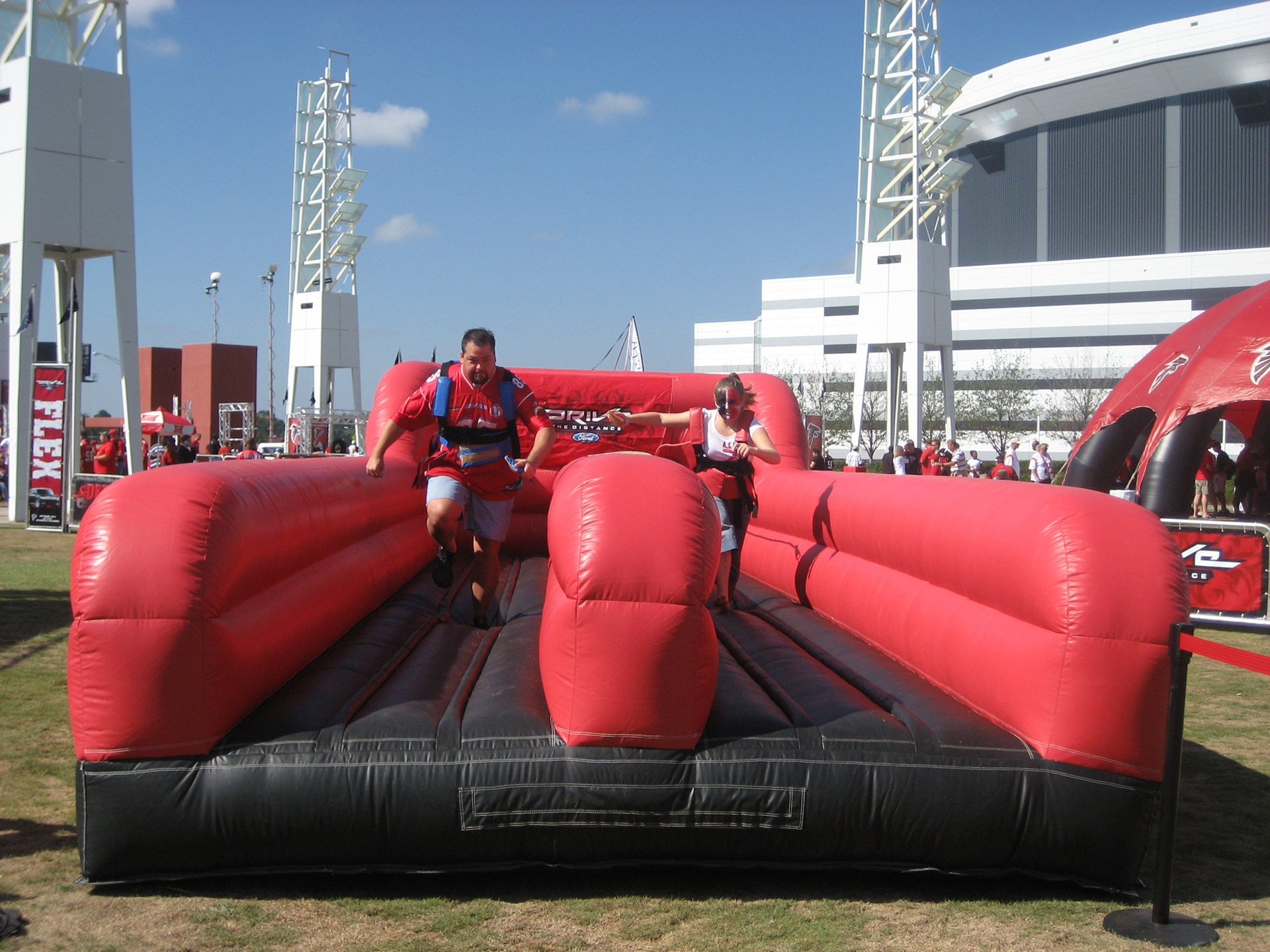 Building Site Traffic
In an attempt to capitallize on the success of the interactive games, I hired local photographers to work the area and capture the fan's 'moment of glory' while they played games.  We also created oversized billboards of popular players, John Abraham and Tony Gonazlez to further entice photo opportunities.  Upon taking pictures, the photographer presented each person with card that directed them to defendthedome.com, and once there they could download a small version of their photo or purchase a large professional print. Once again, I was in charge of coordinating, staffing, printing, and distributing all of the elements that follow.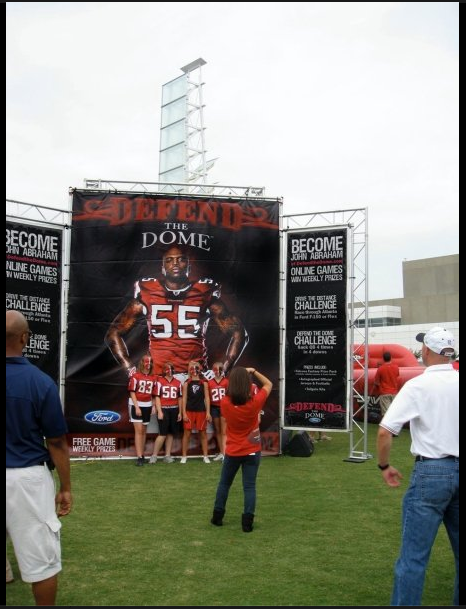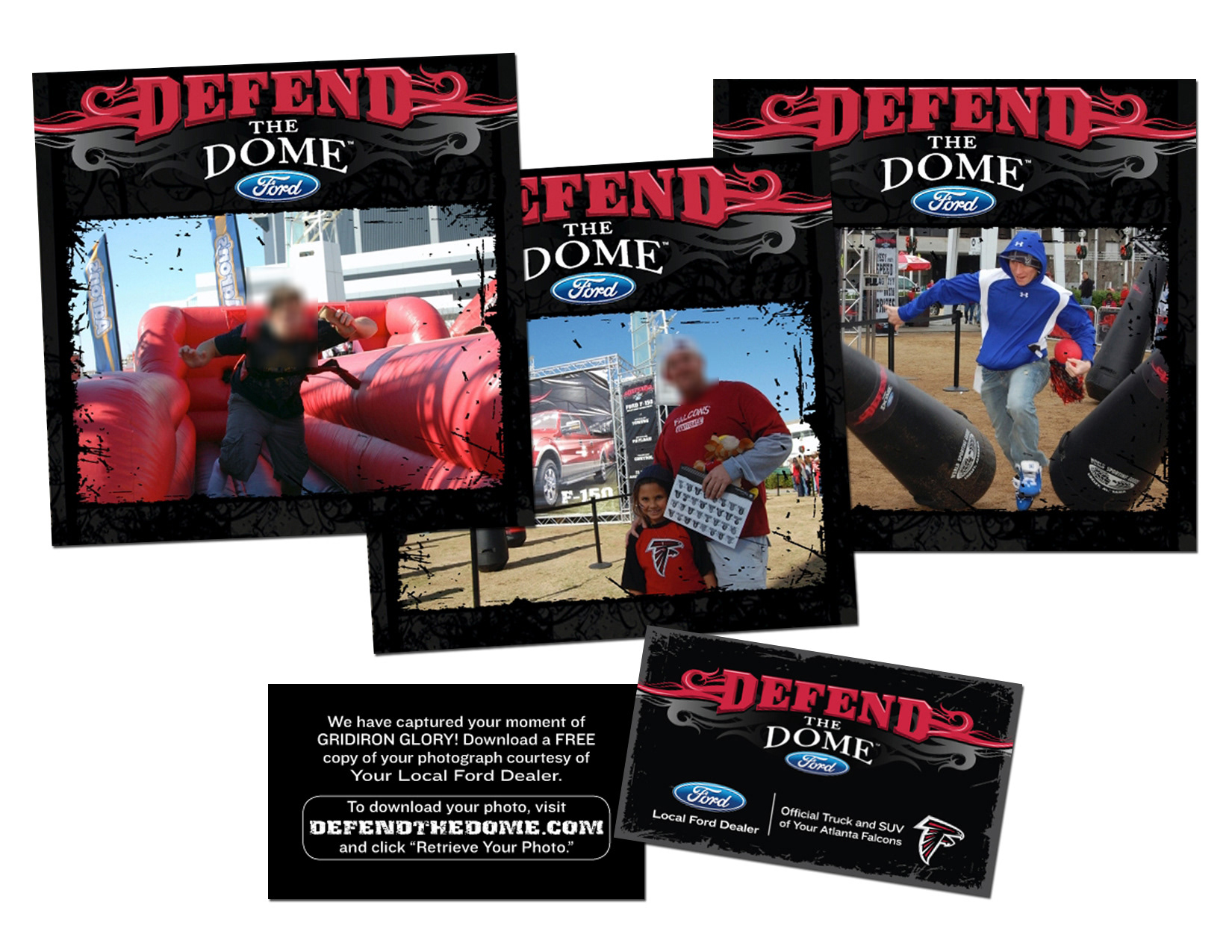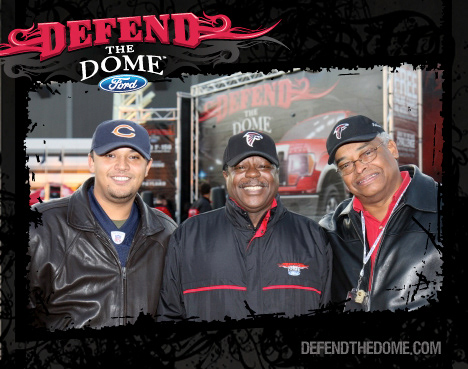 Product Display / Generating Leads
To help generate leads for our local Ford clients we established two vehicle displays accompanied with product specialist. The product specialist engaged with fans as they passed by or while they waited to play one of the interactive games.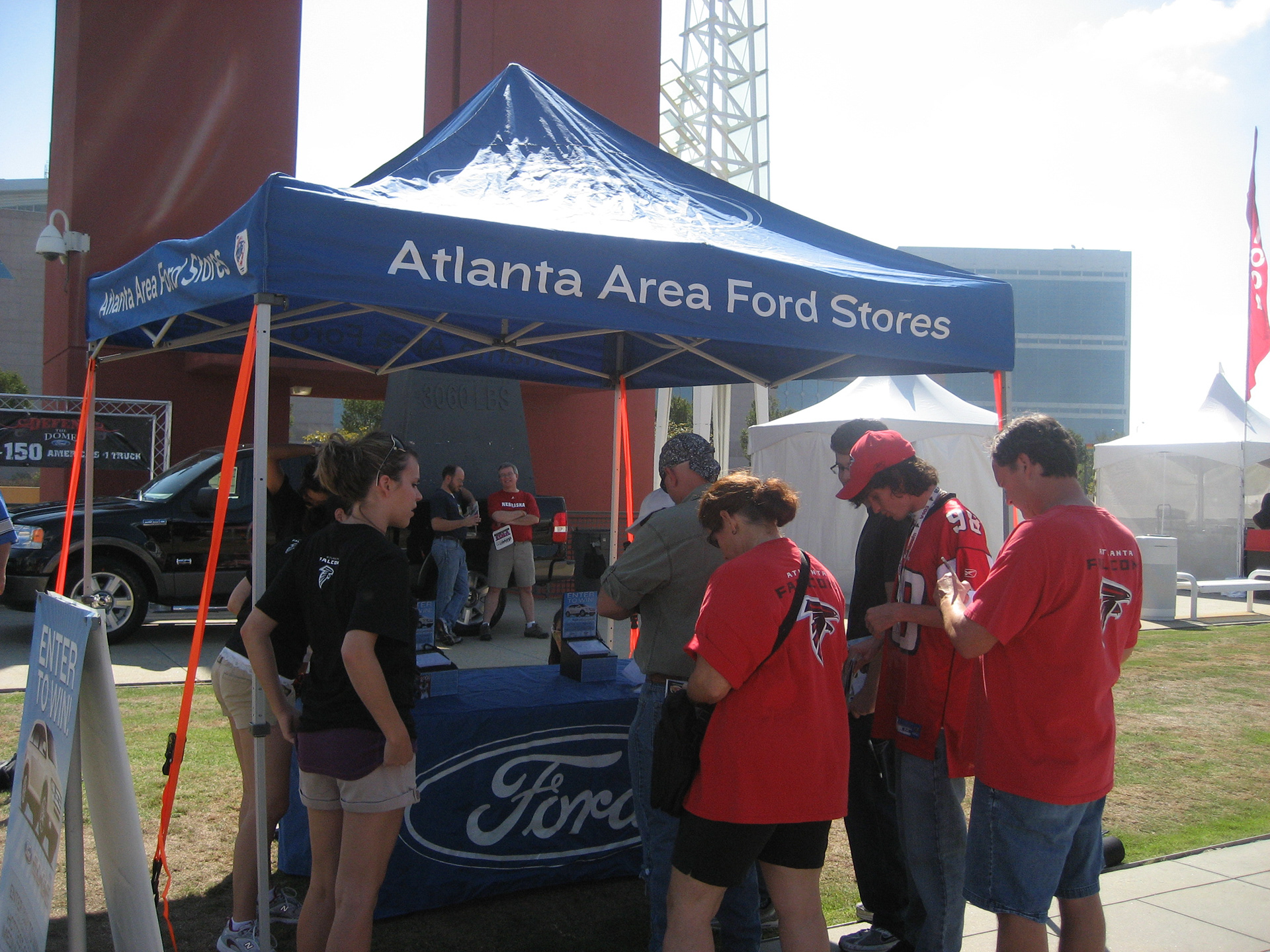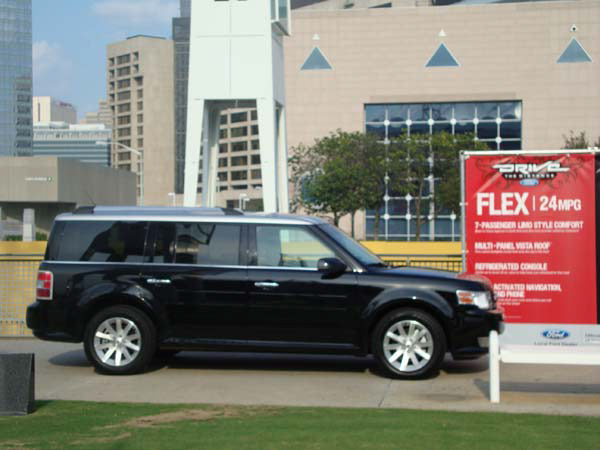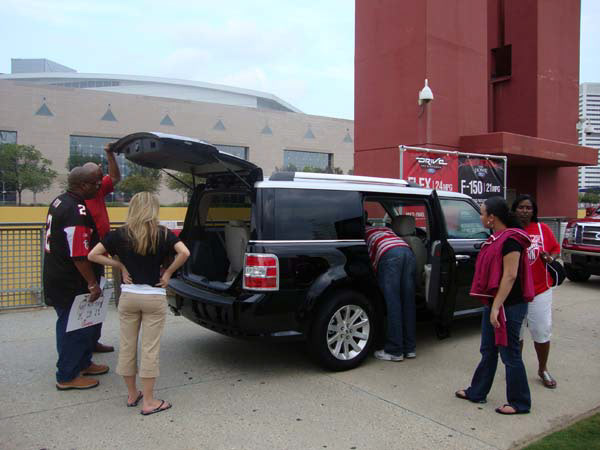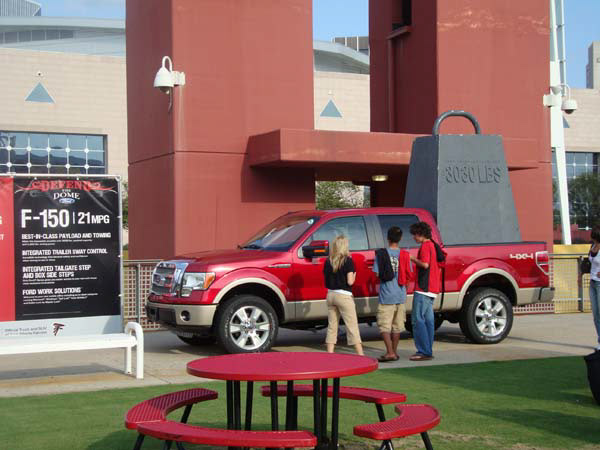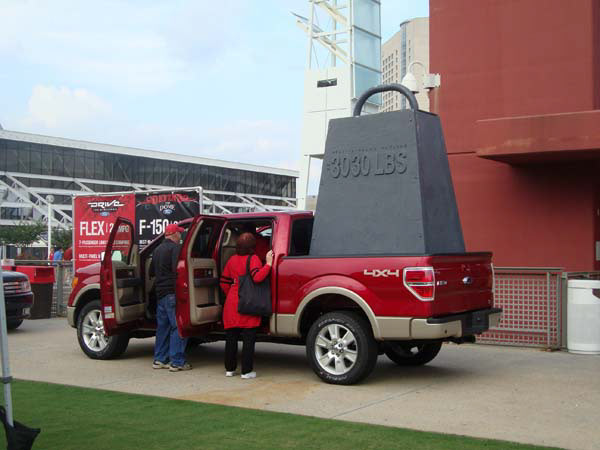 Defend The Dome on Facebook
We created a Facebook app that allowed us to create a trivia game that helped to keep fans engaged until the next home game. Fans were encouraged to play every day / week as well as share with their friends for a friendly competition. Fans were rewarded with the opportunity to win Falcons swag. My role was coordinating with an app developer, reconciling data, prize production, printing, and distributing all of the elements that follow.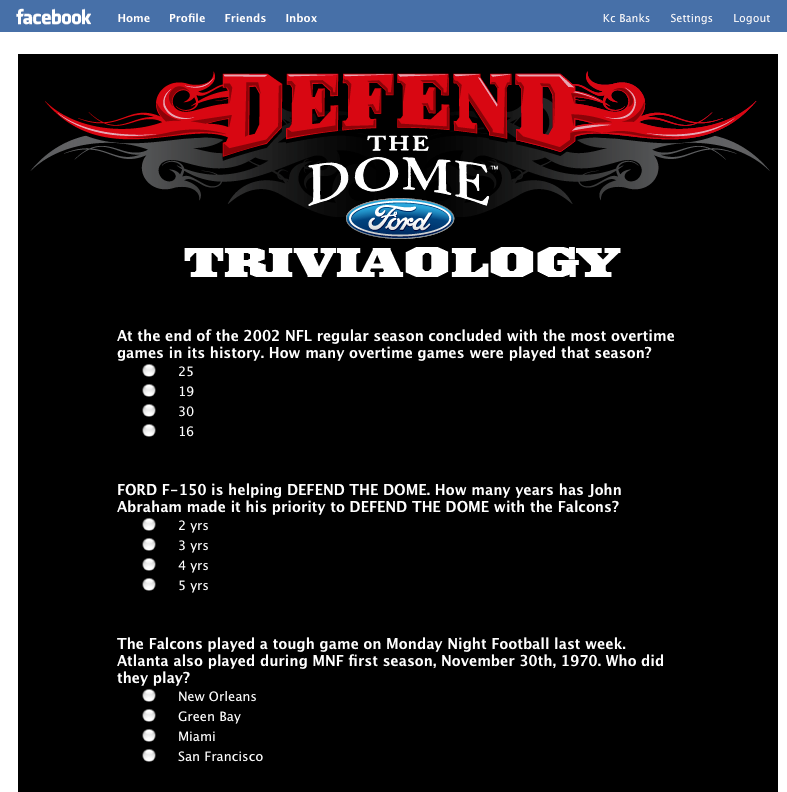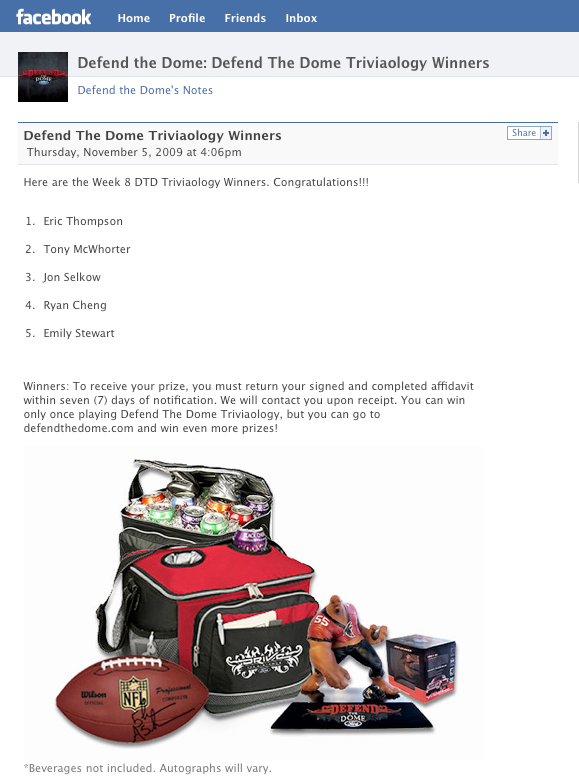 Guerrilla Marketing Integrated with Social
Taking our Facebook page to the next level, we decided to combine a guerrilla team with a branded Ford Flex, and solicit hints on its whereabouts via Facebook. Fans were encouraged to keep their eyes open while running errands, shopping, or just enjoying the day out on the town. If the fan captured a picture of themselves with the branded Flex and uploaded their photo to the DTD Facebook page by the cut off time they won Atlanta Falcons swag. I was in charge of coordinating staff, vehicle locations, and vehicle wrap printing.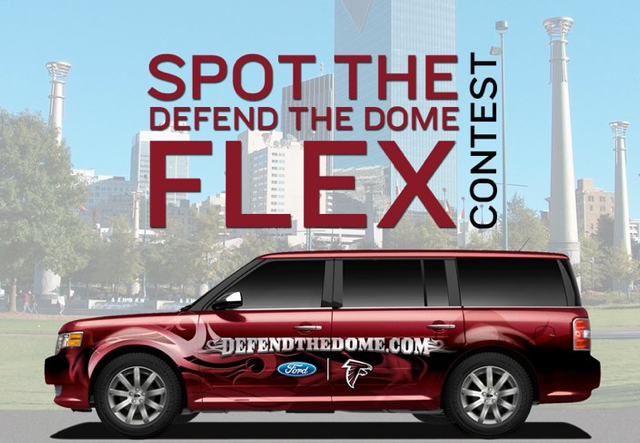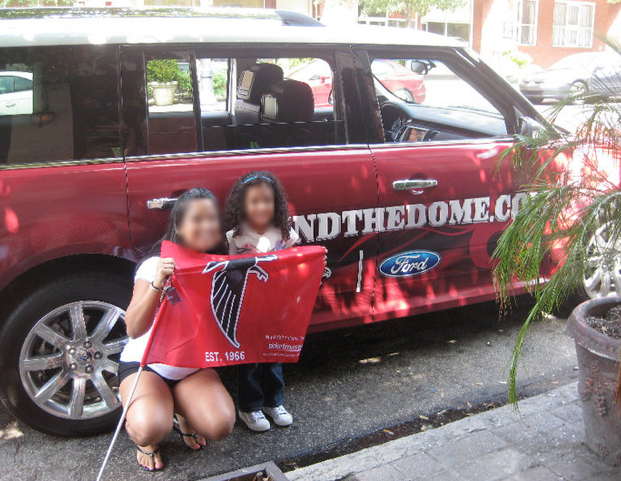 Credits:

Art Directors: Armando LaHoz / Patrick Miller
Copy Writer: Gary Gee
Creative Supervisor: Micheal Dunn
Producer: Khia Banks