Ford / Falcons Partnership: 
Defendthedome.com
I had the great opportunity to work with the Atlanta Falcons through a partnership with Team Detroit client Ford Motor Company. After successfully coining the term "Defend the Dome" among Falcons fans here in Atlanta, we felt a website naturally followed.  Defendthedome.com allows fans to interact with not only the Ford product but with their favorite players and games.  The highest scoring players were awarded with signed swag from John Abraham, Matt Ryan, Tony Gonazalez, and Micheal Turner among others. 
My role was to act as PM and Producer for every deliverable within this campaign.
Interactive John Abraham Game
 Fan Appreciation / Promotion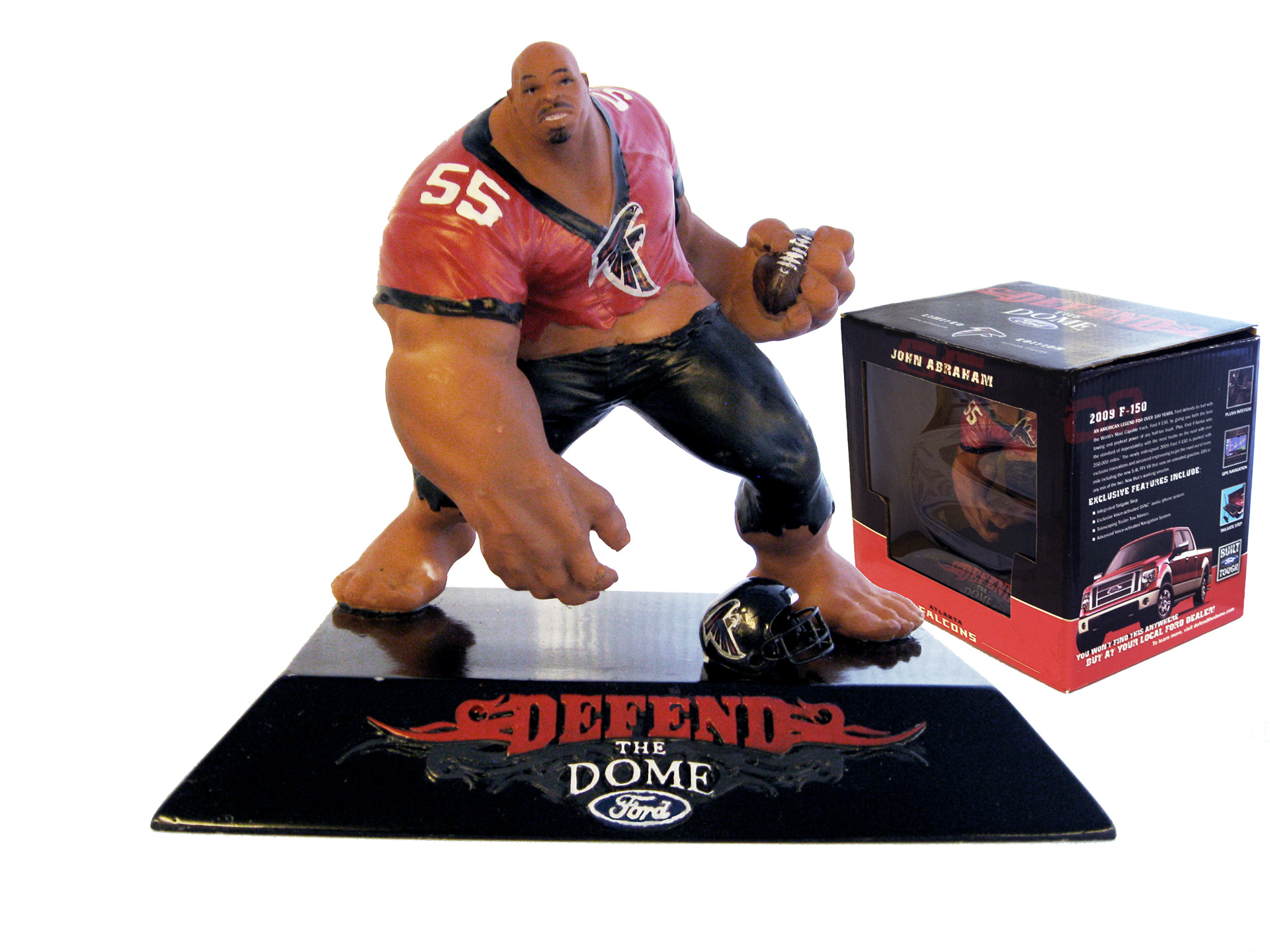 Credits:

Art Director: Armando LaHoz / Joel Becker
Creative Supervisor: Micheal Dunn
Producer: Khia Banks
Interactive Company: Bluetube Interactive
Editorial Company: Artistic Image