Ford: "Georgia Saturdays"
Fully Integrated Campaign (Broadcast, Web, Interactive, Point Of Purchase)
I had so much fun working on the Ford campaigns that partnered with Mark Richt and helping to coin the term Georgia Saturdays.  In the span of 3 years we shot variations of the 'Believe' campaign as well as executed aggressive guerilla marketing during every home game and revamped the website yearly.

This was a fully integrated campaign from broadcast and guerilla through interactive and web development - even social and point of purchase. My role was to act as PM, Event Coordinator, and Producer for every deliverable within this campaign.
Believe Me Rant
 Campaign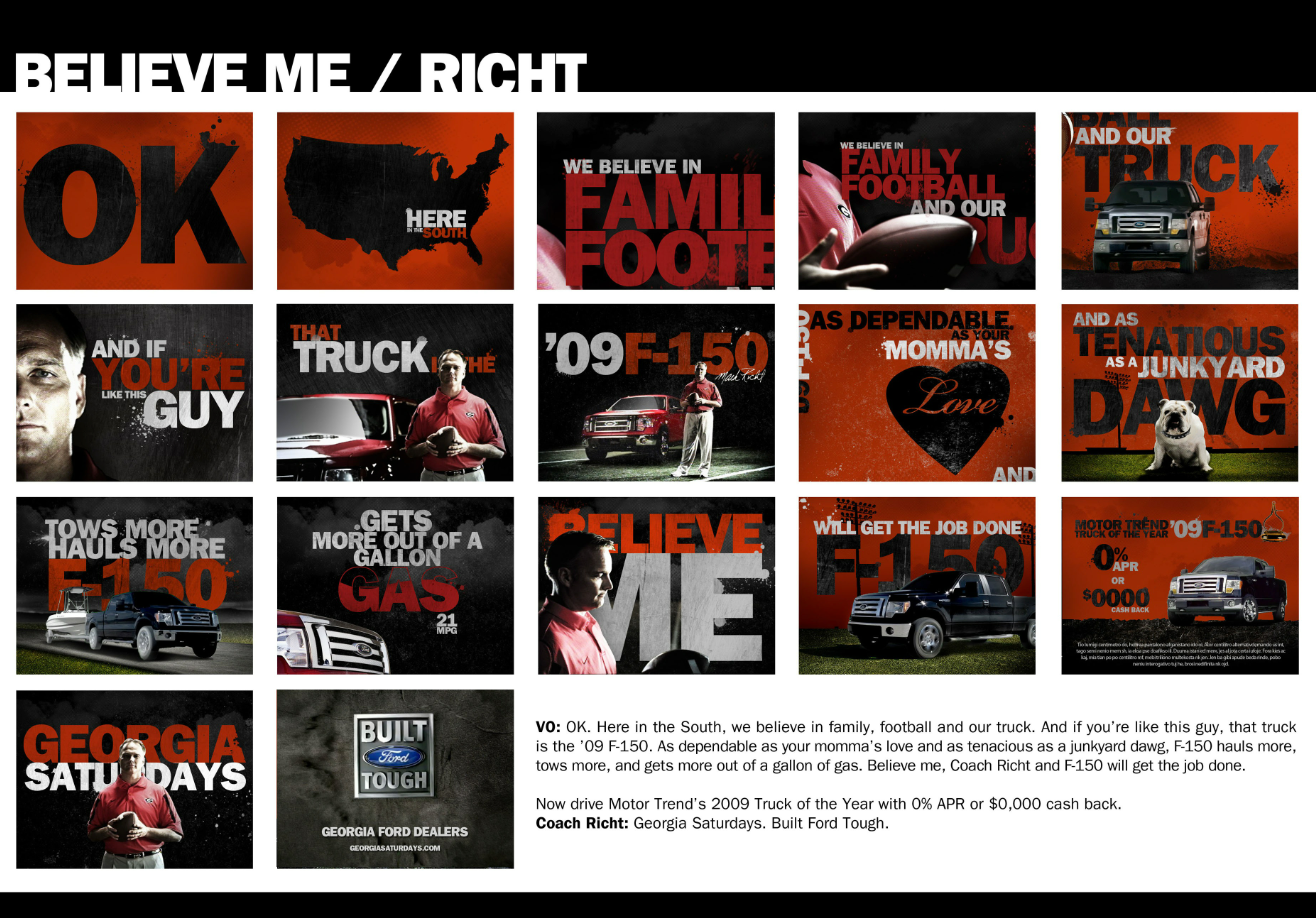 Credits:

Art Director: Armando LaHoz
Creative Supervisor: Ryan Tuttle
Producer: Khia Banks
Post Production: Artifact Design, Atlanta

I Believe Campaign 
This campaign was shot and produced by SpitFire in Atlanta.
Credits:

Art Director: Joel Becker
Creative Supervisor: Kirk Sieder
Director: Ryan
Post Production: POGO FIlm / Spitfire, Atlanta

Interactive Web Trailer / Web Content Collection